Transform Your Metabolism Into a
Fat Incinerating Inferno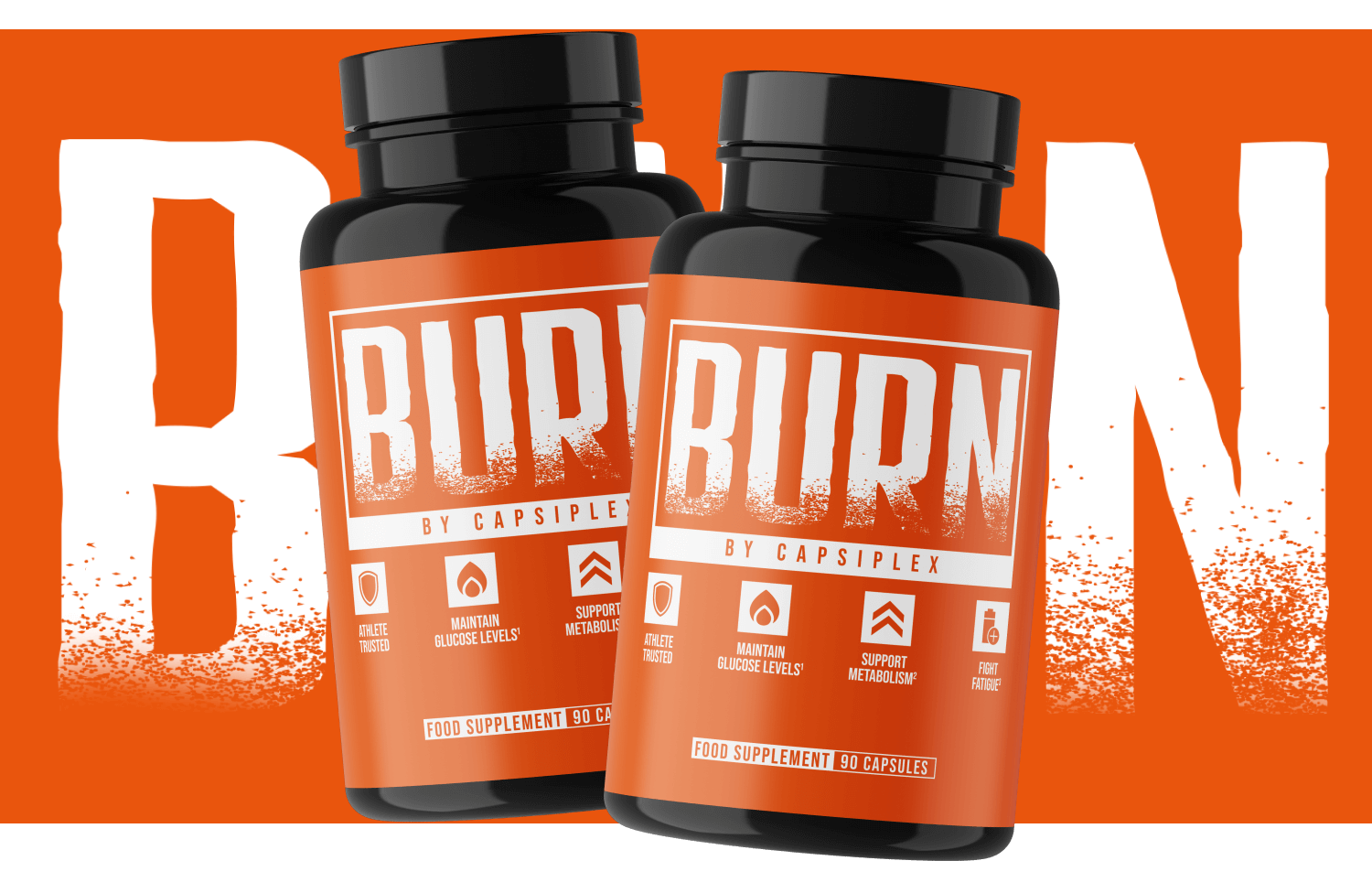 Transform Your Metabolism Into a
Fat Incinerating Inferno
Sculpt a lean and ripped body faster than ever before with BURN — an aggressive fat burner that forces your body to...
🔥

Burn fat everywhere⁠†

🔥

|

🔥

Preserve muscle mass⁠†

🔥

|

🔥

Crave less food⁠†

🔥

|

🔥

Train harder⁠†

🔥

|

🔥

Stay focused⁠†

🔥

|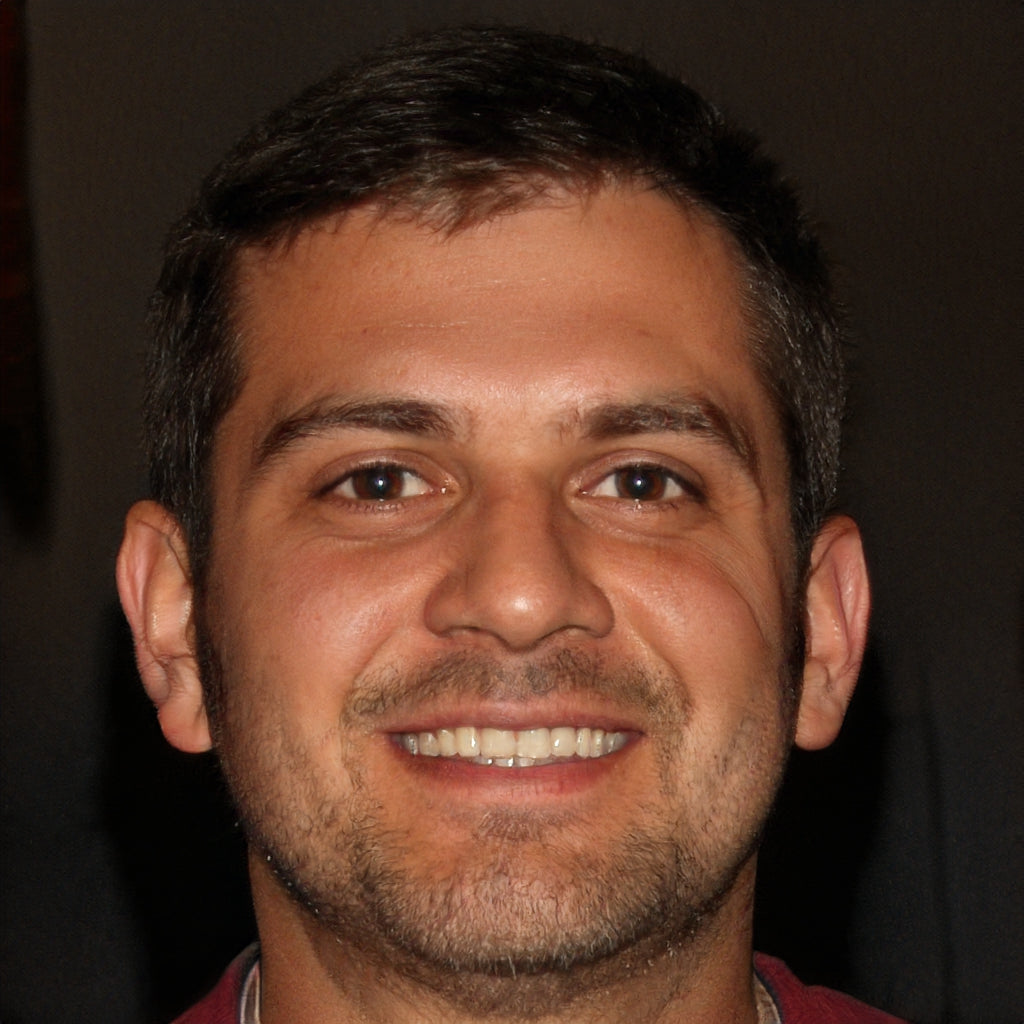 I've used these before and just purchased my next lot! Definitely got gains on my physique! Can't wait to get my next batch through!
John, 33, Florida
I have tried a few different products but I would say this is by far my favourite. Have been using for a few weeks now and I can definitely notice more toned body.
Robert, 29, Arizona
Finally, a burner supplement that actually works! After a few weeks, you will be more ripped. If you're consistent you will reap the fat burning benefits, especially around the abdomen.
James, 25, New York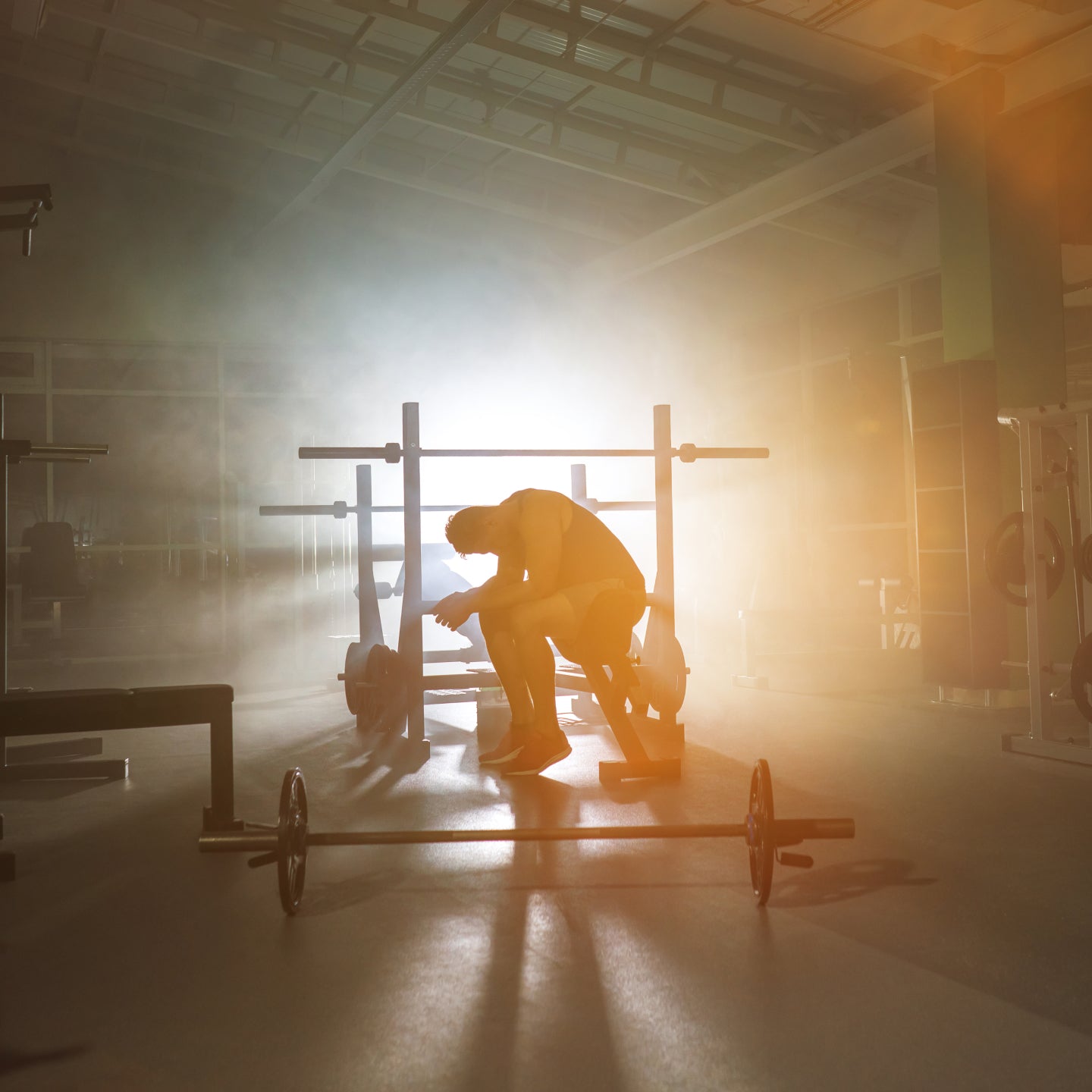 Let's face it...
Cutting phase sucks.
Want to get that coveted beach body?

Then you'll need to reduce your calorie consumption while increasing your workout intensity.

This may seem simple, but most guys can't withstand this strenuous routine for very long before they start to crumble.

After a few days of deprivation, fatigue and exhaustion eventually kick in, and they struggle just to make it through their daily life (forget trying to put in a tough workout).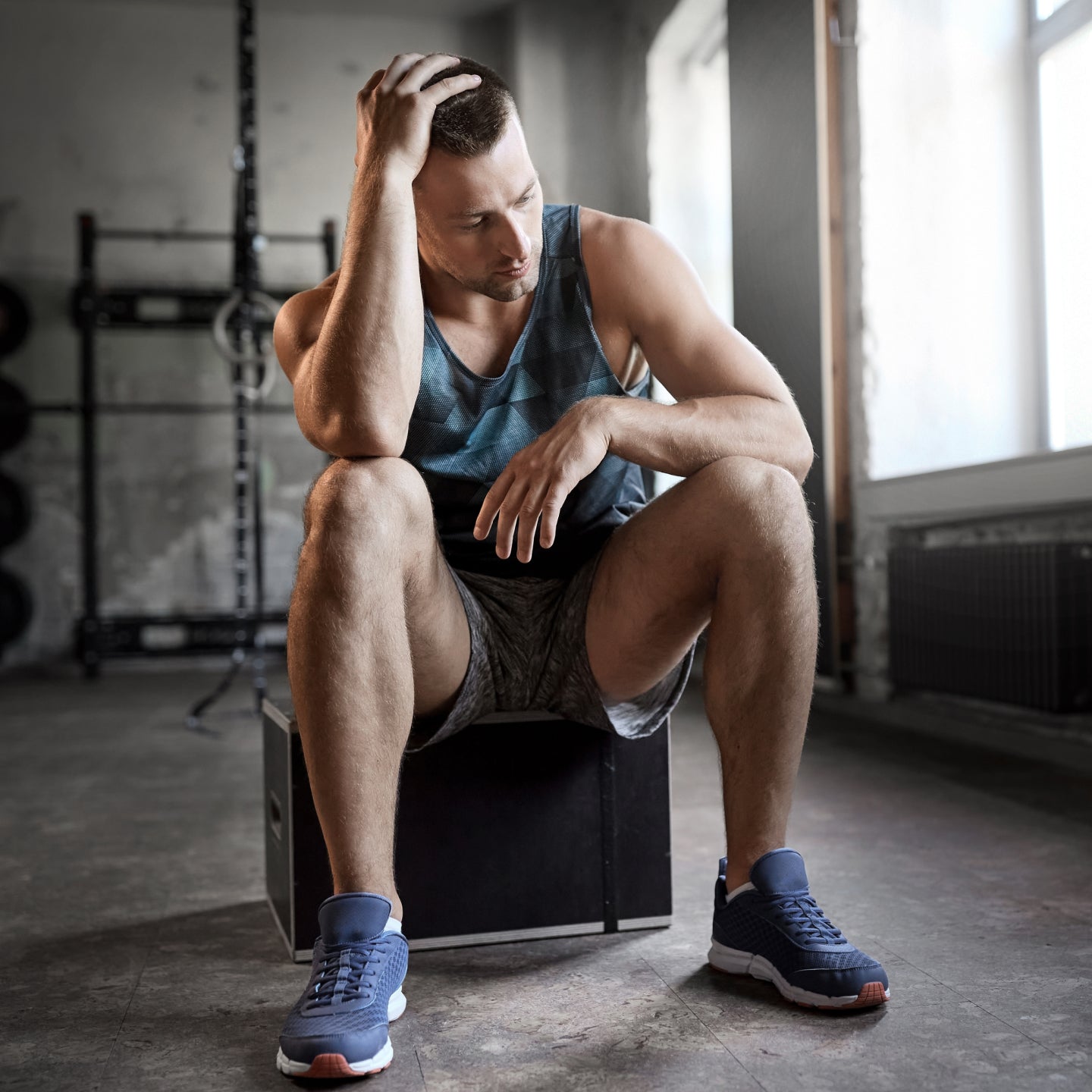 Every cell in their body is begging for more food, and their brain is warning them to preserve energy at all costs.

In an effort to keep them alive, their body enacts starvation protocols that cannibalize hard-earned muscle mass.

Without superhuman discipline, most men will give up on cutting before they get anywhere near their goal.

Those who persevere through extreme suffering may find that they lost too much muscle to make the cutting phase worth it.

If only there was a way to make cutting possible for regular working guys who aren't getting paid millions to drop weight for a movie role.
The Secret To Sculpting
A Lean And Ripped Body
We're right there with you brother, and we feel your pain.

After years of punishing cutting, we created BURN — a next-generation fat burner that helps you cut weight 8 different ways — without sacrificing muscle mass.

Give it a try and you'll see that it's a game changer.
Order now
100% Satisfaction, 60-Day Guarantee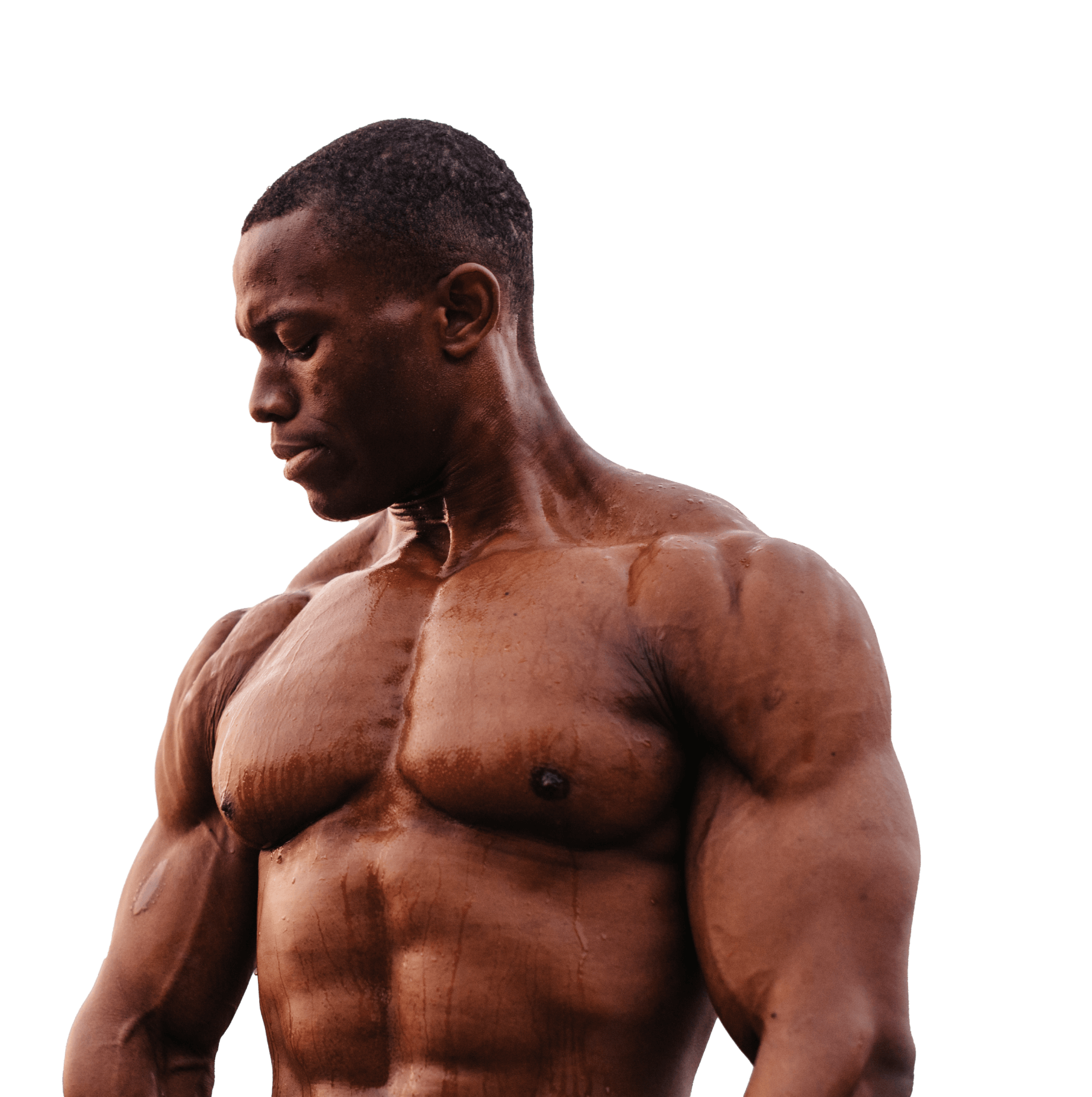 BURN CUTS WEIGHT
6 DIFFERENT WAYS

ATTACK FAT
Your body holds fast to fat — but BURN lets you tap into stubborn fat reserves.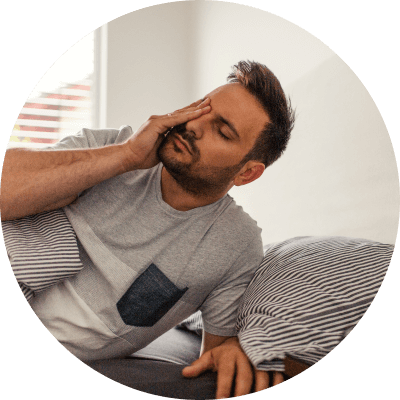 FIGHT FATIGUE
BURN gives your body the nutrients it needs to generate
massive energy.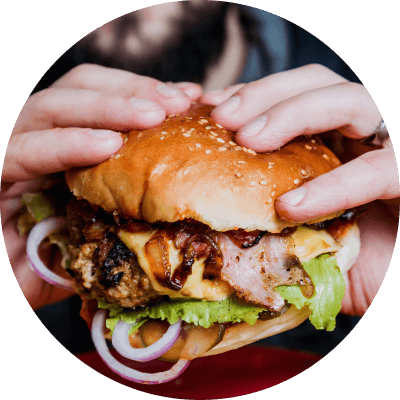 CRUSH CRAVINGS
Cheating can undo your progress, but BURN cuts down on cravings and keeps your appetite in check.
REV METABOLISM
Increasing daily calorie burn can melt pounds of extra fat in just 12 weeks time.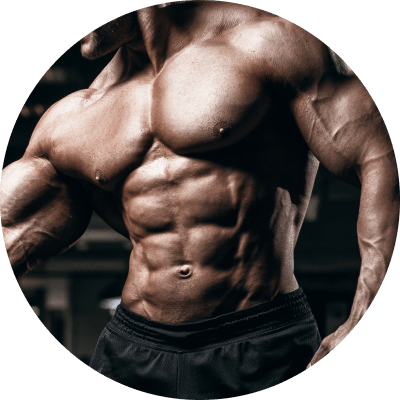 PRESERVE MUSCLE
Leaning down doesn't have to mean losing mass — BURN makes sure muscles don't suffer.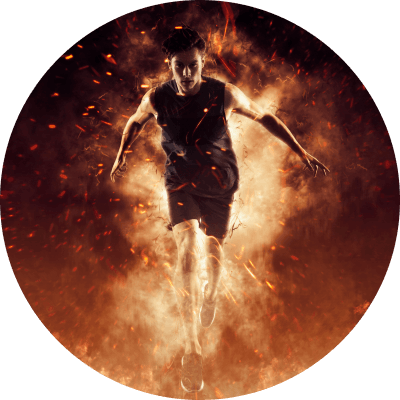 IGNITE WORKOUTS
Power through your routine with newfound strength and burn more calories with every workout.
Here's What it Takes to Create THE WORLD'S
Most Effective Fat Burning Formula
Capsimax

Patented Cayenne Pepper Extract

Metabolism Booster: Capsimax revs up resting energy expenditure by 6% — even if you're on a calorie restricted diet.[1]

Fat Liberator: Test subjects taking Capsimax have more free fatty acids in their blood — proof that Capsimax unlocks fat cells.[2]

Appetite Annihilator: Capsimax curbs hunger — studies prove people who take it eat less calories than people who don't.[3]
Innoslim

Patented Ginseng and Astragalus Blend

Lit Fuse: InnoSlim is proven to increase adiponectin — the hormone that sets off a fat burning chain reaction.[4]

Calorie Killa: InnoSlim decreases glucose uptake in the intestines so you absorb less calories from the foods you eat.[4]

Muscle Maker: The calories that do get absorbed are more likely to bypass fat cells to feed hungry muscle cells.[4]
Caffeine

Green Tea Extract and Green Coffee Extract

Metabolic Driver: Green tea extract raises metabolism as much as 8% for 24 hours.[5]

Workout Buddy: Caffeine boosts your fat-burning abilities and raises your basal metabolic rate — especially before exercise.[6]

Lean Machine: Green coffee extract has been shown to improve body composition after just 12 weeks.[7]
B Vitamins

B3 + B6 + B12

Energy Booster: Energy production in the muscles is impossible without B vitamins.[8]

Fat Blaster: A study of 976 people showed that lower levels of B12 are linked to a higher risk of being overweight.[9]

Son of Fat Blaster: Another study of 9,075 people revealed that higher levels of B12 lower the risk of obesity.[10]
Iodine

Potassium Iodide

Metabolism Master: Your resting metabolic rate is largely determined by your thyroid hormone levels.[11]

Twin Flames: Thyroid hormones are made with tyrosine and iodine — and both of these are in BURN![12]

Sad Fact: As many as 80% of adults struggle with sluggish metabolism due to suboptimal thyroid hormone levels.[12]
Chromium

Chromium Picolinate

Sugar Daddy: This essential mineral is critical for healthy glucose metabolism and insulin sensitivity.[13]

Carb Crusher: Research shows that supplementing with chromium may help reduce carb cravings.[14]

WATCH OUT: Modern diets are low in chromium, and it's also depleted by intense exercise. [15]
Tyrosine

L-Tyrosine

Hype Man: Your body uses this amino acid to build the neurotransmitters that control focus and motivation.[16]

Metabolic Enhancer: Tyrosine is also used to make thyroid hormones that speed up your metabolism.[12]

WARNING: Long term caffeine use can deplete tyrosine levels.[17]
Arginine

L-Arginine HCl

Swole Patrol: This amino acid is a precursor to nitric oxide, which enhances exercise performance by boosting blood flow to muscles.[18]

Chief Growth Officer: Nitric oxide also helps control blood sugar levels by stimulating the synthesis of insulin and human growth hormone.[18, 19]

Slim Reaper: This is how L-arginine can reduce fat mass while increasing lean muscle.[18]
Black Pepper

95% Piperine

Absorption Enhancer: Black pepper extract increases nutrient absorption by as much as 2000%.[20]

Results Accelerator: Better absorption means faster results from BURN — and more value for your money!
Our Commitment to Transparency
We're An Open Book
Every fat burner says it is the best. But if you look more closely, you'll see that many of them conceal their intentions in vague proprietary blends. This is done to hide the fact that they use cheap ingredients in small amounts that don't work.
BURN is different from many other products on the market because it lists every single ingredient and how much of each one it has. There are no "secret" ingredients or "proprietary blends" found here.
BURN is also made in a facility that is FDA-approved and GMP-certified, where quality control is very strict and only the safest, highest quality ingredients are ever used.
So you can be sure that when you buy BURN, you'll always know what you're getting. Vegan
Gluten Free
Dairy Free Soy Free GMP Certified Made in the USA
Reach for BURN When You Need To:
Show Off
When you need to look your best — weddings, reunions, vacay — BURN can make it happen fast.
Create an Edge
Over 25? Your metabolism is already slowing! BURN reignites the metabolism of your teens.
Lean Bulk
BURN is also great for bulking — it makes sure you get those mass gains — without packing on fat.
Get Back on Track
BURN is your secret weapon to torch away fat and reveal those sculpted abs again.
Break a Plateau
If you're doing everything right, but nothing's budging, BURN can tip the scales in your favor.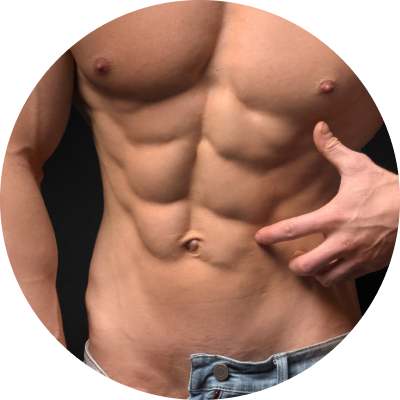 Reveal Your 6 Pack
You're almost there! Let BURN melt away the last few pounds so everyone can see your 6 pack.
Here's What it Takes to Create THE WORLD'S
Most Effective Fat Burning Formula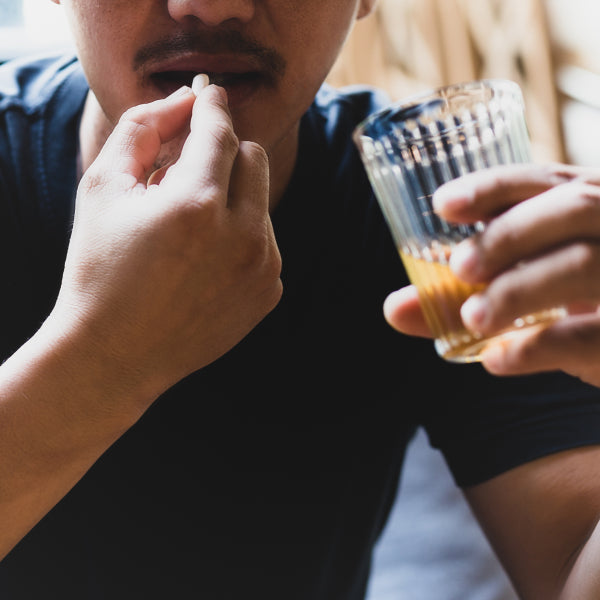 Step 1
Take BURN on an empty stomach 30 minutes before exercise — or 30 minutes before breakfast on non-exercise days.
Step 2
Enjoy all the awesome fat-burning benefits of BURN — including extra energy and more endurance during workouts.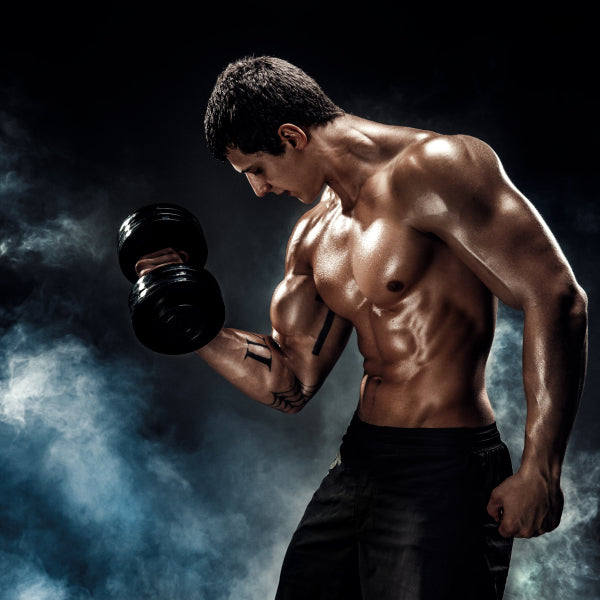 Step 3
Use daily during cutting to get shredded — or use it daily during bulking to make sure you stay lean.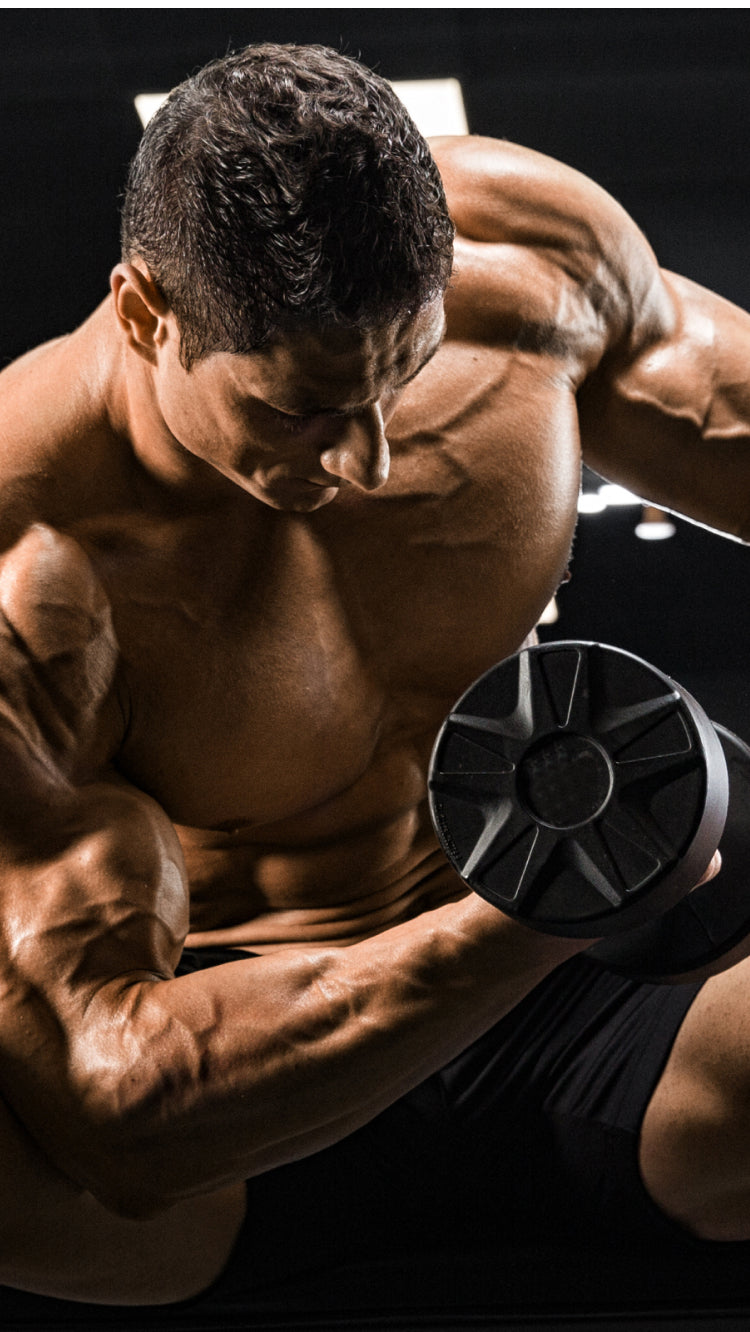 The Perfect Ultra-Lean Physique is
within reach
Here's what you could expect from adding BURN to your morning routine*
Day 1
Right away you notice that your workouts are easier and more productive — despite being in a calorie deficit. You're excited about what's ahead.
Week 1
A week in and you're kinda pissed that you've suffered so long without BURN. Cutting is so much easier when BURN is helping you 6 different ways.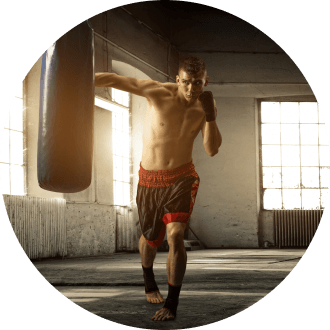 Month 1
High-energy workouts fueled by aggressive fat burn is your new normal. People are starting to ask about your physique changes, but you're still being chill about it.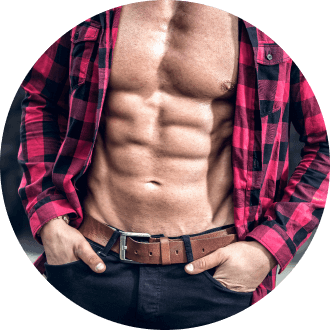 Month 3
Now there's no denying your transformation. It's time to flaunt the fruits of your labor with tight shirts — or even go shirtless and watch 'em stare and compare!
Ignite your metabolism!
Try BURN today risk free and get ready to see powerful results.
*Results may vary from person to person. This timeline may not reflect the typical BURN customer's experience, and does not guarantee anyone will achieve the same or similar results.
there is no need to suffer during a cut!
burn is so much better than going it alone
cutting without burn
Sluggish metabolism

Slow motion fat burn

Fat cells locked down tight

Weak workouts

Feeling hangry + deprived

Meager fat loss results

Cutting fails fast

Still looking flat
cutting with burn
Raging metabolism

Aggressive fat burning

Stubborn fat stores unlocked

High energy workouts

Freedom from cravings

Maximum fat loss results

Cutting success lasts

That hyper-chiseled look
are you ready to get ripped?!
Choose your BURN package now and let the burn begin!
⚠️
limited stock: max 5 bottles per household
Free shipping on all orders

100% satisfaction, 60-day money back guarantee

Bigger savings on higher packages
Starter - 1 Month Supply
Starter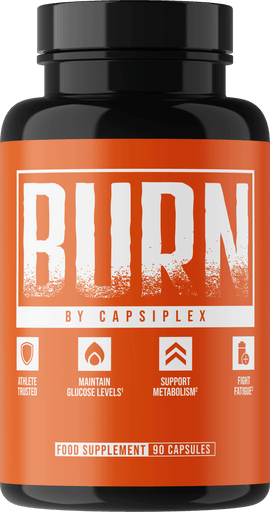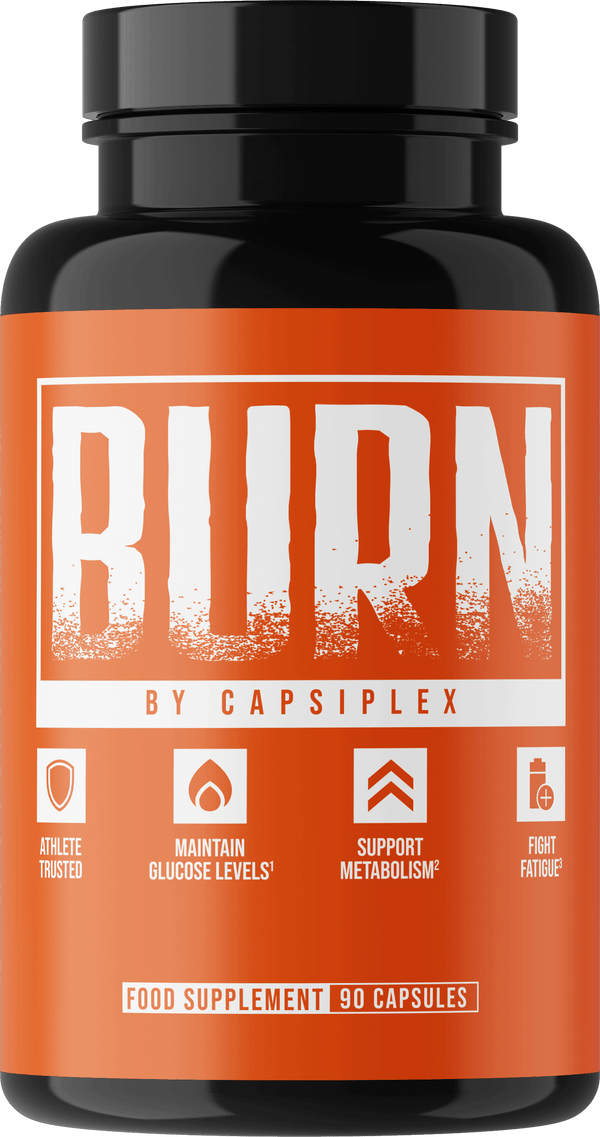 Starter - 1 Month Supply
Fast and Free Shipping
60 Day Guarantee
2 Monthes + 1 Month Free
Most Popular
Free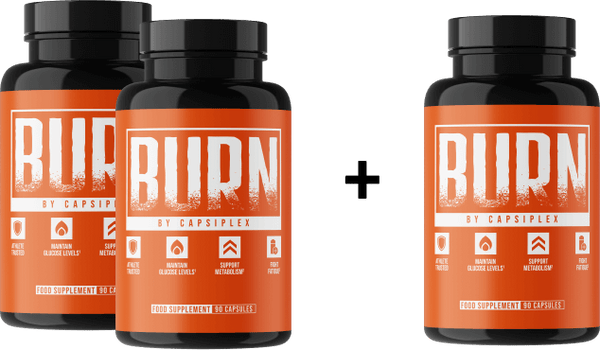 Free
2 Monthes + 1 Month Free
Fast and Free Shipping
60 Day Guarantee
3 Months + 2 Months Free
Biggest Savings
Free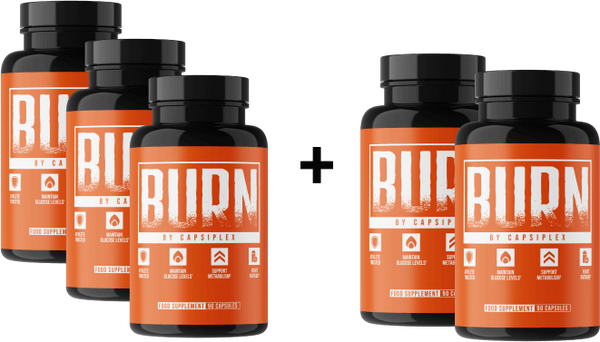 Free
3 Months + 2 Months Free
Fast and Free Shipping
60 Day Guarantee
Tens of thousands of guys have successfully made the cut by melting away stubborn body fat while holding onto lean muscle — all thanks to BURN!

That's why we're completely confident in BURN's ability to help you, and why we're willing to offer you this 60 Day Money Back Guarantee...

Try BURN risk-free for up to 60 days, and if you don't see the results you hoped for, simply send back any unused bottles and we'll gladly refund your full purchase price!
Frequently Asked Questions
Here are our most frequently asked questions - if you have any other questions, feel free to drop us an email at support@capsiplex.com
How do I use BURN?

Take BURN on an empty stomach 30 minutes before exercise — or 30 minutes before breakfast on non-exercise days.
How long does 1 bottle of BURN last?

Each bottle contains a 30 day supply of BURN capsules.
How much BURN should I order?

A proper cutting phase should take 2-4 months so you don't eat into your muscle stores. That's why we recommend you order a three-month supply of Capsiplex BURN. When you do, you will receive your fourth and fifth month FREE! Doing so not only saves you the most money, but it ensures you still have a decent supply of BURN for when you start your next bulking phase. Taking BURN during a bulk can make sure you don't accidentally pack on extra fat. Remember, you're always protected by our 60 Day Money Back Guarantee, so why not get the biggest savings and the most benefit from BURN?
Do I need to change my lifestyle to use BURN?

BURN works best when combined with a strength training program and increased protein intake combined with a caloric deficit — but see what works best for you!
How much caffeine is in BURN?

BURN contains 200mg of caffeine per serving. BURN is not suitable for children, pregnant women or persons sensitive to caffeine. Do not consume any other products containing caffeine whilst taking this product.
What's in BURN?
Who is BURN for?

BURN is for guys 18 and older who want to lose fat fast to reveal the muscle underneath. If you find yourself struggling to stay focused and motivated while training hard on a calorie restricted cutting diet, then you'll love how much easier cutting is when you're taking BURN every morning. 
Who is BURN NOT for?

If you have any existing medical conditions (or are pregnant, taking any medications or if you are in any doubt)  please consult your doctor before using BURN.
Can women take BURN?

Yes! Even though the majority of our clients are guys, BURN can be taken by women who aren't expecting or nursing a baby.
What if I'm not satisfied with BURN?

Every order of BURN is protected by a 60-day money back guarantee. That means we will gladly return everything you paid if you are not 100% satisfied with your results. Simply contact us within 60 days to return any unused bottles from your bundle and we'll process your full refund.
Is my order secure?

We securely process all orders using 2048-bit encryption. This level of security is the same used by your bank.
After I place my order, how soon will I receive my package?

If you live in the United States or the United Kingdom, your order should arrive within 5 business days.

If you live in Australia, Canada or Europe your order should arrive within 10 business days.

Looking for shipping somewhere else? We ship globally to the majority of countries in as little as 14 days.
Trusted Scientific Resources
Inoue N, Matsunaga Y, Satoh H, Takahashi M. Enhanced energy expenditure and fat oxidation in humans with high BMI scores by the ingestion of novel and non-pungent capsaicin analogues (capsinoids). Biosci Biotechnol Biochem. 2007;71: 380–389.

Bloomer RJ, Canale RE, Shastri S, Suvarnapathki S. Effect of oral intake of capsaicinoid beadlets on catecholamine secretion and blood markers of lipolysis in healthy adults: a randomized, placebo controlled, double-blind, cross-over study. Lipids Health Dis. 2010;9: 72.

Whiting S, Derbyshire E, Tiwari BK. Capsaicinoids and capsinoids. A potential role for weight management? A systematic review of the evidence. Appetite. 2012;59: 341–348.

Admin. InnoSlim®: AMPK and Adiponectin Activator. NuLiv Science. 2022. Available: https://nulivscience.com/ingredients/innoslim/

Rudelle S, Ferruzzi MG, Cristiani I, Moulin J, Macé K, Acheson KJ, et al. Effect of a thermogenic beverage on 24-hour energy metabolism in humans. Obesity. 2007;15: 349–355.

Acheson KJ, Zahorska-Markiewicz B, Pittet P, Anantharaman K, Jéquier E. Caffeine and coffee: their influence on metabolic rate and substrate utilization in normal weight and obese individuals. Am J Clin Nutr. 1980;33: 989–997.

Sudeep HV, Shyam Prasad K. Supplementation of green coffee bean extract in healthy overweight subjects increases lean mass/fat mass ratio: A randomized, double-blind clinical study. SAGE Open Med. 2021;9: 20503121211002590.

Kennedy DO. B Vitamins and the Brain: Mechanisms, Dose and Efficacy--A Review. Nutrients. 2016;8: 68.

Baltaci D, Kutlucan A, Turker Y, Yilmaz A, Karacam S, Deler H, et al. Association of vitamin B12 with obesity, overweight, insulin resistance and metabolic syndrome, and body fat composition; primary care-based study. Med Glas. 2013;10: 203–210.

Sun Y, Sun M, Liu B, Du Y, Rong S, Xu G, et al. Inverse Association Between Serum Vitamin B12 Concentration and Obesity Among Adults in the United States. Front Endocrinol. 2019;10: 414.

Danforth E Jr, Burger A. The role of thyroid hormones in the control of energy expenditure. Clin Endocrinol Metab. 1984;13: 581–595.

Redmer J. Hypothyroidism. 2014. Available: https://www.va.gov/WHOLEHEALTHLIBRARY/docs/Hypothyroidism.pdf

Institute of Medicine (US) Panel on Micronutrients. Dietary Reference Intakes for Vitamin A, Vitamin K, Arsenic, Boron, Chromium, Copper, Iodine, Iron, Manganese, Molybdenum, Nickel, Silicon, Vanadium, and Zinc. Washington (DC): National Academies Press (US);

Cefalu WT, Rood J, Pinsonat P, Qin J, Sereda O, Levitan L, et al. Characterization of the metabolic and physiologic response to chromium supplementation in subjects with type 2 diabetes mellitus. Metabolism. 2010;59: 755–762.

Swaroop A, Bagchi M, Preuss HG, Zafra-Stone S, Ahmad T, Bagchi D. Benefits of chromium(III) complexes in animal and human health. The Nutritional Biochemistry of Chromium (III). Elsevier; 2019. pp. 251–278.

Daubner SC, Le T, Wang S. Tyrosine hydroxylase and regulation of dopamine synthesis. Arch Biochem Biophys. 2011;508: 1–12.

McTavish SF, Raumann B, Cowen PJ, Sharp T. Tyrosine depletion attenuates the behavioural stimulant effects of amphetamine and cocaine in rats. Eur J Pharmacol. 2001;424: 115–119.

Lucotti P, Setola E, Monti LD, Galluccio E, Costa S, Sandoli EP, et al. Beneficial effects of a long-term oral L-arginine treatment added to a hypocaloric diet and exercise training program in obese, insulin-resistant type 2 diabetic patients. Am J Physiol Endocrinol Metab. 2006;291: E906–12.

Collier SR, Casey DP, Kanaley JA. Growth hormone responses to varying doses of oral arginine. Growth Horm IGF Res. 2005;15: 136–139.

Shoba G, Joy D, Joseph T, Majeed M, Rajendran R, Srinivas PS. Influence of piperine on the pharmacokinetics of curcumin in animals and human volunteers. Plata Med. 1998;64: 353–356.